Hello, Goodbye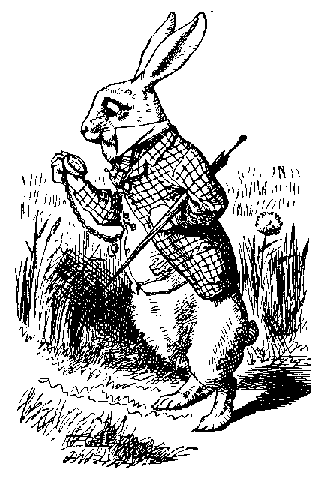 There's danger if I dare to stop and here's a reason why:

I'm over-due, I'm in a rabbit stew.

Can't even say good-bye,

hello, I'm late, I'm late, I'm late
--I'm Late, Alice in Wonderland (1951)


You say yes, I say no,
you say stop, and I say go, go, go

Oh no - you say goodbye, and I say hello
--

Hello, Goodbye

, The Beatles
The administration's lackeys are fond of beating the drum that explosives from Iran are responsible for U.S. deaths in Iraq. This may be true, but the
Boston Globe
reported Government Accounting Office (GAO) findings that half of all American troop deaths in Iraq have been caused by explosives plundered from Saddam Hussein's depots, which were filled with hundreds of thousands of tons of shells, grenades and other explosives which went unguarded for months following U.S. takeover of Iraq.


The report also said the original US war plan designated the defeated Iraqi Army to secure the weapons depots. But in a classic Catch-22, that strategy fell apart when the Bush administration unexpectedly decided to disband the Iraqi military.

The demands of policing sectarian violence continue to prohibit the U.S. or Iraqi forces from gaining control over the supply of weapons ''any time soon.''



Pentagon officials told GAO investigators that even performing a "theater-wide" risk assessment of conventional munitions supplies "is not feasible without significantly degrading ongoing efforts in Iraq or the region.''
The report surmises, "the looted munitions will likely continue to support terrorist attacks throughout the region."

Like the White Rabbit, we are behind before we even start.

Keep in mind that the GAO is not a quisling outlet, but actually part of the wonderful government funded by your tax dollars. This is a historical report, but the soldiers who caught the flak are still dead or maimed.